Bearing is an important component for machinery and equipment industry. Its main function is to support the mechanical rotating body, reduce the friction coefficient during its movement, and ensure its rotation accuracy. This article probes insight on comprehensive information such as the popularity of the bearing brand, the number of employees and the scale of corporate assets, and get the list of top 10 bearing companies in the world.
NO. 1: SKF Group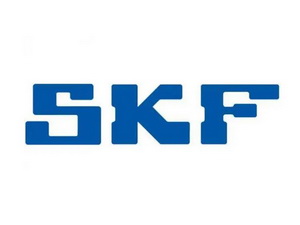 SKF stands for Svenska Kullagerfabriken in Swedish, it means Swedish Ball Bearing Factory in English. Founded in 1907, SKF is the largest bearing manufacturer in the world now, with over 40,000 employees worldwide. SKF also is one of the world's top 10 bearing brands. It has over 85 manufacturing units and has the largest industrial distributor network in the world.
The SKF Group (open in new tab) is a leading supplier of rolling bearings, bearing housings, bearing units, seals, lubrication systems, drives and motion control products in the world. SKF annual revenue for 2021 was 9.53 billion US dollars. It increased 16.8% compared to 2020.
NO. 2: Schaeffler Group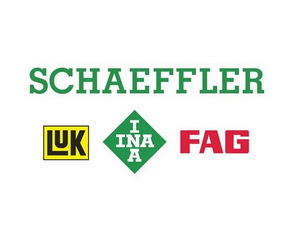 Schaeffler Group is a one of the world's largest manufacturers of rolling element bearings for automotive, aerospace and industrial uses in Germany. They have 3 famous brands which are INA, LuK and FAG. INA and FAG are among the top 10 bearing brands in the world. Their sales revenue is approximately 13.9 billion Euros in 2021. The number of their employees is around 83,000.
Schaeffler Group is most known for its needle roller bearings. By 2022, it has sold more than 100 billion of needle roller bearings in various types. The needle roller bearings are used everywhere, from electrified transmissions to lightweight robots.
NO. 3: The Timken Company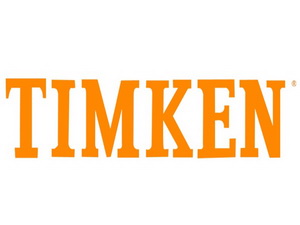 The Timken Company is a global manufacturer of bearings and power transmission products. It was founded in 1899 by Henry Timken in United States. It has around 20,500 employees (2022), and the revenue is 3.51 billion of US dollars in 2020.
Timken not only manufactures bearings, but also produce gear drives, automated lubrication systems, belts, chain, couplings and linear motion products. The also provide a spectrum of powertrain rebuild and repair services.
NO. 4: NSK Ltd.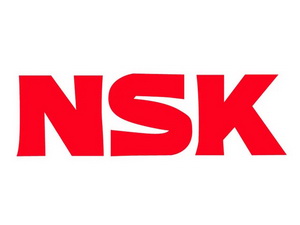 Founded in 1914 in Japan, NSK (open in new tab) is one of the world's largest manufacturers of bearings, linear technology and steering systems. It is the first manufacturer in Japan to design and produce bearings. At present, NSK has established a sales network in more than 30 countries and regions around the world, and has around 70 factories, ranking among the top in the world. In the early 1960s, NSK established a sales company in Michigan, USA. Starting from this, NSK officially started to establish and operate overseas business outlets.
NSK has two core business divisions – Industrial Machinery Division (Industrial Machinery Bearings, Precision Products) and Automotive Products Division (Automotive Bearings, Auto Parts). NSK implements a three-in-one management system with business divisions as the axis, production, sales, and technology. It implements the responsibility system of each division to formulate business growth strategies and profitability improvement measures.
NO. 5: NTN Corporation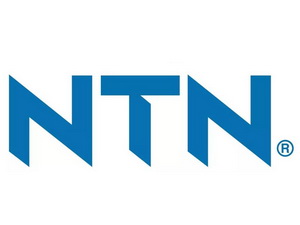 Founded in 1918, NTN corporation (open in new tab) is one of the world's largest bearing manufacturers in Japan. Through over 100 years' development, NTN has become the world's third largest comprehensive bearing manufacturer, the world's second largest constant velocity joint manufacturer and the world's largest automobile wheel bearing manufacturer. Its products are widely used in various fields of industrial sectors, such as orbital satellites, aviation, railways and automobiles, office equipment and food machinery.
NTN Corporation has over 23,300 employees (2022), and the net sales over 562 billion Yen in 2021. NTN's various bearing products are produced by high-precision machining and testing technology in units of 0.01 micron. From ordinary household appliances that require both high performance and low cost, to aerospace rockets that require normal bearing functions in harsh working environments, NTN bearings have laid the foundation for the development of machinery in all walks of industries and various uses.
NO. 6: JTEKT Corporation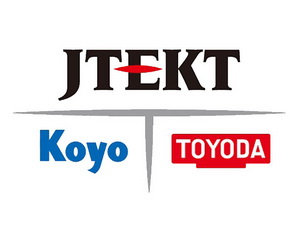 JTEKT Corporation (open in new tab) was created in 2006 upon the merger of Koyo Seiko Co. and Toyoda Machine Works. Its parent organization is Toyota group. It has brands of JTEKT, Koyo and Toyoda, etc. It has over 50,000 employees globally.
Koyo is a one of the top 10 bearing brands in the world, and Koyo Seiko co., Ltd is one of the top 4 bearing manufacturers in Japan. The main products of KOYO bearings are: rolling bearings, deep groove ball bearings, high-precision bearings, self-aligning bearings, seated bearings, plane ball bearings, short cylindrical roller bearings, linear guide bearings, ball screw bearings, miniature linear guide bearings, crossed roller guide bearings, and reciprocating rotating bushing bearings.
NO. 7: IKO Nippon Thompson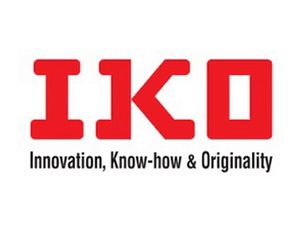 Founded in 1950, IKO is a professional bearing manufacturer with a history of more than 70 years. Now, IKO is a registered trademark of Nippon Thomson Corporation of Japan. "IKO" stands for "Innovation, Know-how & Originality". It is a technology development-oriented industrial accessories manufacturer. Their products are mainly needle bearings and guide rails.
Their products are used in a wide range of industries such as automobiles, motorcycles, printing machinery, industrial robots and construction equipment.
NO. 8: Nachi-Fujikoshi Corp.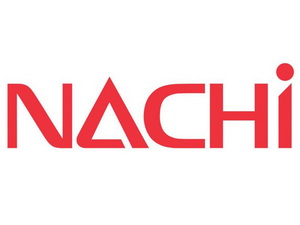 Nachi-Fujikoshi Corp. is founded in 1928 in Toyama, Japan. It is committed to the development of mechanical technology and machinery manufacturing. Its consolidated net sales is over 2,200 million US dollars (2021), and it has over 7,000 employees worldwide.
It has 3 major machinery manufacturing businesses including machine tools, functional parts, and materials. Nachi Bearing is one of the top 4 bearing brands in Japan, the other 3 brands are Toyo, IKO and NTN. Nachi's main bearing products are deep groove ball bearings, angular contact ball bearings, self-aligning ball bearings, cylindrical roller bearings, tapered roller bearings, four-row tapered roller bearings, spherical roller bearings, thrust ball bearings and spherical roller thrust bearings. They are widely used in various industries.
NO. 9: NMB Technologies Corporation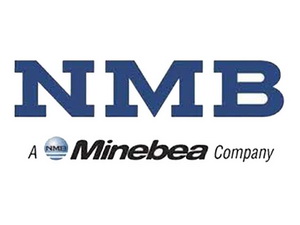 Founded in 1951, NMB Technologies Corporation (open in new tab) was formerly known as Nippon Miniature Bearing Co., Ltd. Now, it is a MinebeaMitsumi Group Company. It is a comprehensive component manufacturer mainly producing bearings, micro motors, semiconductor components and electronic components.
NMB Bearing is the world's largest manufacturer of micro ball bearings. It high-precision bearing are widely used in the drive and transmission of video recorders, air conditioners, vacuum cleaners, automotive motors, medical machinery and computer peripheral hardware. Especially in high-speed and high-precision products, it is the industry leader.
NO. 10: RBC Bearings Inc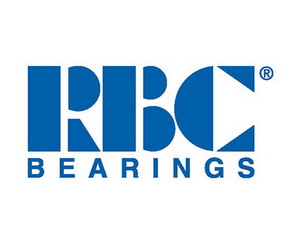 Founded in 1919, RBC Bearing Inc (open in new tab) was formerly known as Roller Bearing Company of American (Roller Bearing Co., Ltd.) in New Jersey, USA. It mainly manufactures various bearings and related products.
In 1990, RBC acquired California-based Industrial Construction Bearings (ITB) who was established in 1955. ITB manufactures a complete range of thin-walled ball bearings, which are high-precision bearings, often made of special materials. It helped RBC successfully enter the aerospace and defense industry market, winning huge profits.
RBC's main products include: ball bearings, end rod bearings, roller bearings, ball screws, thin-walled ball bearings, spherical plain bearings, tapered roller bearings and tapered roller thrust bearings, airframe control bearings, self-lubricating plane bearings and special bearings. These bearings are mainly used in aerospace, military technology, mining, transportation, packaging, robotics, semiconductor processing equipment, construction machinery and other fields.
Conclusion
This post has walked you through the top 10 bearing companies in world from some aspects. There are still some bearing companies who are larger or stronger than some of these bearing companies listed here. There are thousands of bearing manufacturers across the world. Different companies have different strategic positioning and advantages. If you are looking for miniature ball bearing manufacturers in China, Fitrun Bearing is your best choice to meet your high quality and cost-effective requirements.